Yoga ineages
Many new yoga practitioners are shocked to find that there is more than one type of yoga. They buy their yoga pants and yoga shirts and come to their Bikram yoga class only to find they are overheating and overdressed. So they purchase workout shorts and go to the next class only to discover it is a slow-paced Hatha class, and they are shivering with goosebumps. Lineages are different styles of yoga that have been adapted and passed down by individuals, usually originating in India at some point. They do not only differ in temperature but style, inspiration, origin, and intention.
Sivananda yoga is a lineage from the guru, Sri Swami Sivananda. It is a style of hatha yoga that includes fastpaced movements and brief rests in savasana. This lineage differs from many in its emphasis on yoga philosophy and yogic texts, particularly the Bhagavad Gita.
Iyengar yoga is a lineage founded by another Indian guru named B. K. S. Iyengar. His style emphasizes using props to create the best possible alignment. Using supports, straps, and whatever else available, this style allows the student to adjust the pose to match their current ability.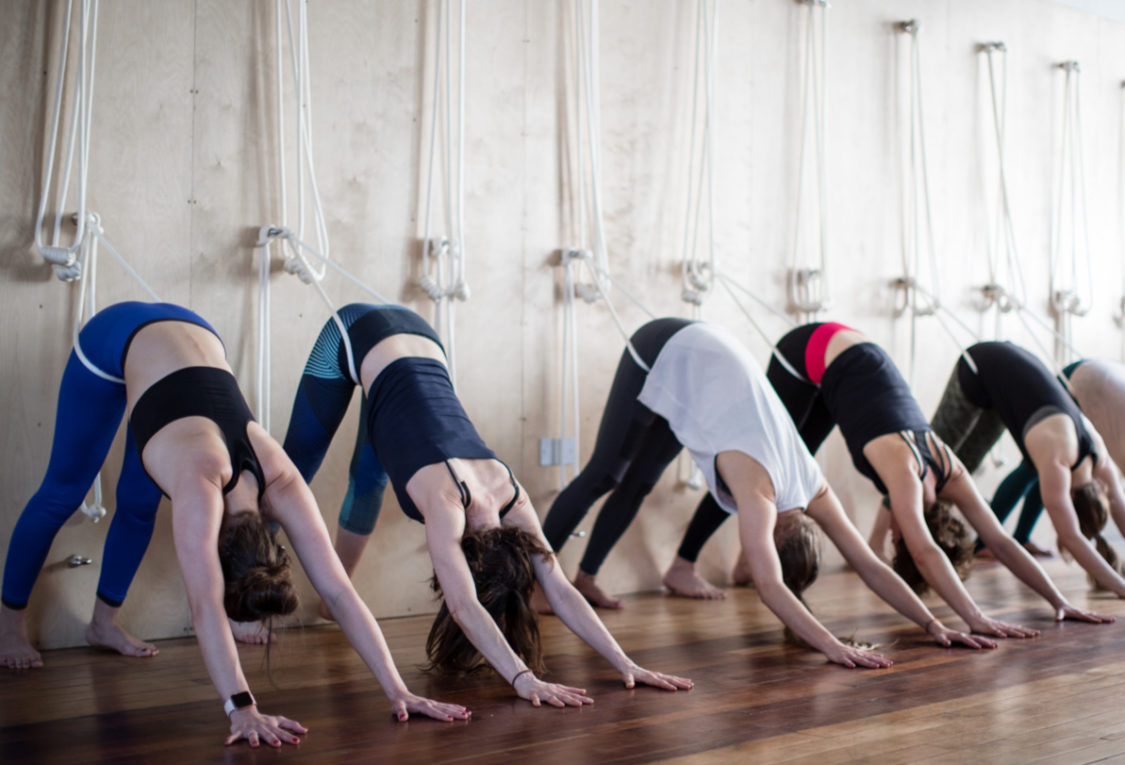 Kundalini yoga has a lineage that comes from another Indian guru, Yogi Bhajan. These practitioners will be seen in all white and white turbans covering hair that is never cut. Kundalini practices are called kriyas. They are cleansing motions, often focusing on the breath, chanting, and awareness or stimulation of the chakras.
Bikram yoga is a style of very hot yoga. The founder of this lineage is the controversial teacher, Bikram Choudhury. It is a strict lineage adapted from the ancient style of hatha yoga. Each teacher undergoes the exact same training and produces the exact same script when teaching. It s 26 poses, always performed twice and in the same order. The class is 1.5 hours, and students are usually dehydrated following an incredibly powerful sweat in this class.
Ashtanga yoga is the root of other styles of yoga, including Power yoga and Vinyasa. It is a lineage founded by another guru, Sri K. Pattabhi Jois. It is a physically challenging practice, and more advanced classes tend to include using the internal locks (bandhas) in the body.
There are more modern lineages emerging. Forrest is a lineage created by Ana Forrest of Los Angeles. Interweaves yoga and shamanism. It focuses on balancing and core-strengthening exercises. Acroyoga is another modern style of yoga that involves two people – one as the base and the other suspended into the air on that person's feet and hands. It is similar to partner yoga, another style that allows for two students to practice yoga together using each other's bodies as props and tools.
Yoga lineages come from different gurus and teachers. What many students forget is that these individuals were once students, too. It was only through strict study and practice of ancient texts that these lineages came to be as they are. It suggests that more yoga lineages may emerge in the future as students become teachers, and ancient texts' secrets are further revealed.