It's difficult to avoid wearing a heavy winter coat by the time December and January approach. Especially if you're heading to a yoga class in the early morning or late evening, you're going to want a few extra layers of insulation to protect yourself from the chillier weather.
Putting on the proper outerwear is an important means of taking care of your body during the winter. It can help keep you more comfortable, but it also prevents you from falling ill nearly as often during these colder months. Just because it's better for your health doesn't mean that you relish the idea of donning a winter coat though.
Fortunately, your winter coat can be both fashionable and practical to wear with a great pair of yoga leggings. There's an option available for every personal style and taste, so each yogi can be happy and comfortable this winter.
Bomber Jacket
A bomber jacket is a great option for yogis who tend to favor styles that look like they came straight from the streets. With a hip graphic t-shirt clearly visible from the front of an unbuttoned bomber jacket, you'll be able to make a clear statement with your style. Search the shops for an option with silk or satin sleeves to allow you to play with some extra texture.
Unfortunately, a bomber jacket isn't likely to be the warmest option you can pair with yoga leggings. You can use this style tip if you live in a milder part of the world or as winter begins to fade into spring.
Long Parka
Add a little fun fur into your winter wardrobe with a long parka that features a furry hood. Faux fur is relatively inexpensive and comes in a wide array of beautiful colors. You may want to consider looking for shades that will be very popular during the winter, like a deep burgundy or navy blue. Alternatively, you could purchase a natural shade of fur for a more traditional look.
The coat itself is usually brown or khaki, depending on your preferences. The basic nature of a long parka allows you to continue wearing brightly-colored or patterned yoga leggings well into the winter months.
Wool Duster Coat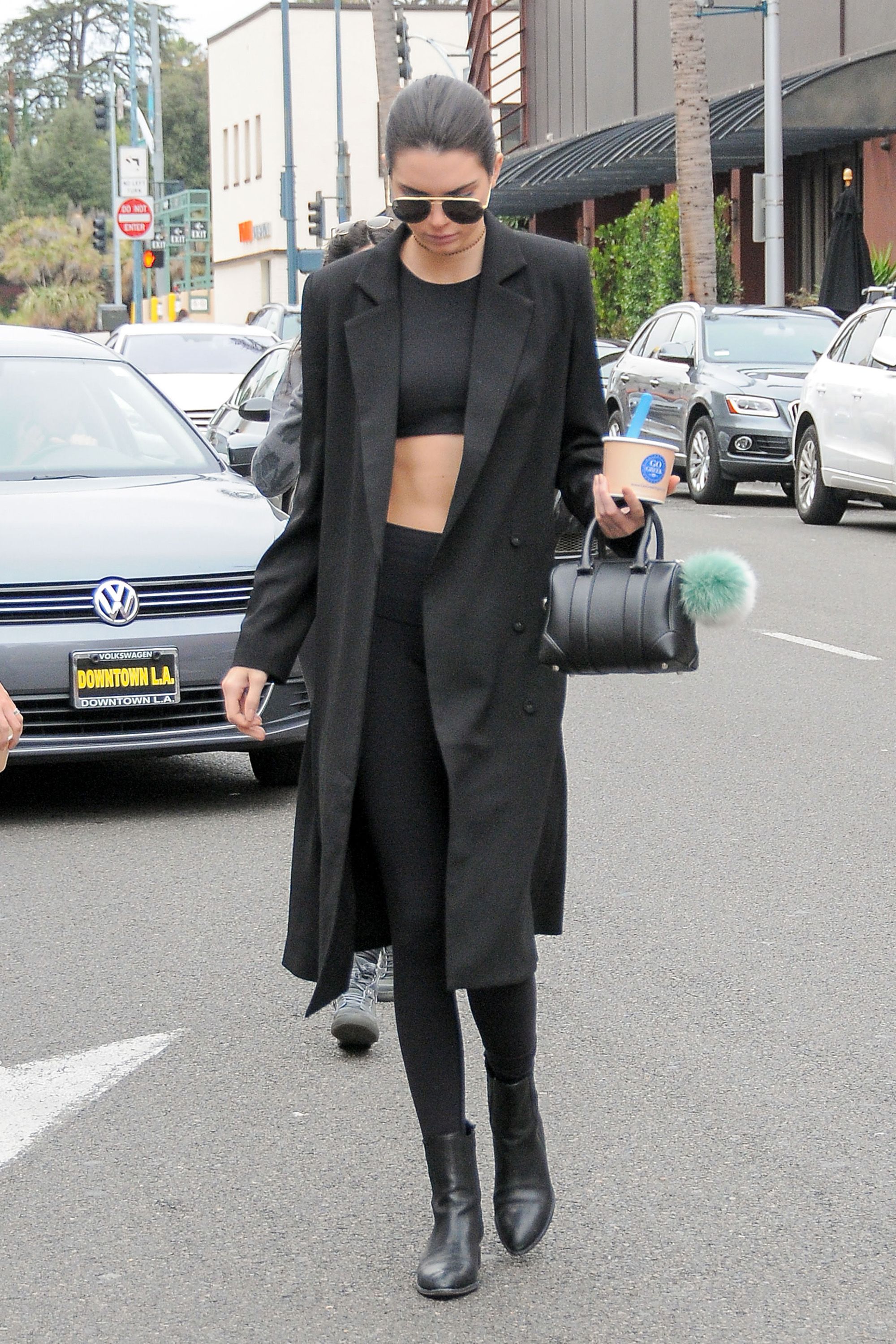 Don't underestimate the classic silhouette of a long-length wool duster coat. The length will hit just slightly past the backs of the knees, draping your body in luxuriously warm wool all over. This is an especially amazing option for yogis who live in the most frigid parts of the country. It protects both your top half and most of your exposed yoga leggings as well.
Consider looking for duster coats with deep pockets to store your cellphone or hat and gloves. You may also want a version that ties around the waist to give you a more flattering shape with your yoga leggings.
No matter how cold the winter air gets, you can stay warm and fashionable in your yoga leggings with one of these choices for the best coats this winter.